Heavy Equipment Storage Specialists in Syracuse, NY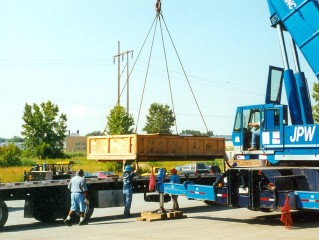 Throughout our nearly thirty years in this business, we've had extensive experience handling products and equipment characterized by weight large size or both.
Indeed, handling such equipment successfully demands the level of expertise we've developed over time — during which we've moved and stored large, heavy products and equipment for major manufacturers such as Lockheed Martin.
Fully Equipped for Heavy Equipment Storage 
Our storage warehouse is fully equipped to accommodate a wide variety of heavy equipment machinery, including:
Moving Truck Storage

Delivery Truck Storage

Tractor Trailer Storage

Mobile Home Storage

Oversize Industrial Equipment
Our heavy equipment storage facilities in Syracuse, NY are equipped with four receiving docks, three industrial-sized overhead roll doors and an oversized concrete drive-up ramp for all your moving and handling needs.
Additionally, we offer car storage facilities with a variety of safe and secure vehicle storage facilities available to choose from.  
Shipping & Receiving Services
Rest assured, if you need to store any heavy equipment machinery in Central New York, Managed Heated Storage is prepared to provide you with a full-service solution, including loading, transport and unloading.  
Learn more about our Moving and Delivery Services in Syracuse, NY.